When the iPad first launched it was pegged squarely as a media consumption device. To create professional art and design, you'd still need a fully-fledged laptop or desktop system running a full-fat operating system like Mac OS or Windows, complete with top photo editing software. Making art on the iPad was a crazy idea. Right?
Wrong. The best iPad apps for creating digital art selected for this list prove that Apple's tablet has moved beyond just being for media consumption and is fast becoming ripe for content creation. If you're an illustrator, artist or graphic designer, you can now work effectively on the move – sketching, painting, prototyping, and annotating photos.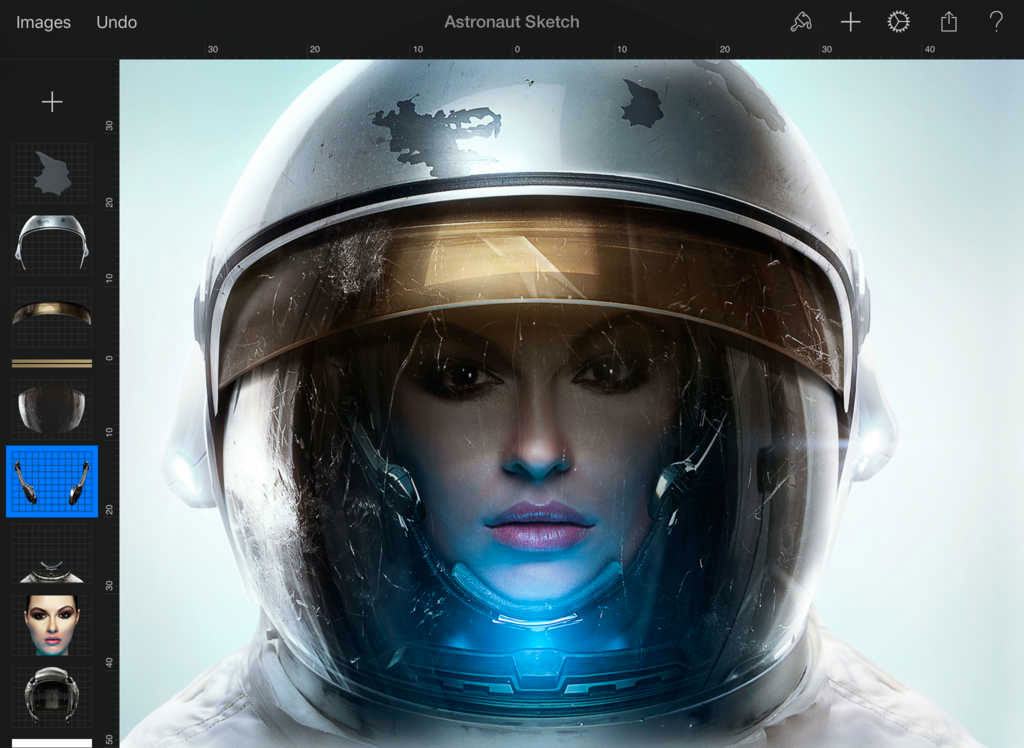 If you need a full-fat iPad alternative to Photoshop, Pixelmator is about as good as it gets. Whether you simply want to enhance or touch up some photography, or go the whole hog and paint detailed, layered images from scratch, it has you covered with a heavyweight set of tools, brushes and effects.
It'll even open layered Photoshop images, so you can start work on your desktop and then carry on with it while you're on the move, and if you have an iPad Pro you'll find full Apple Pencil compatibility, featuring palm rejection, pressure, tilt, and acceleration sensitivity.
Advertisement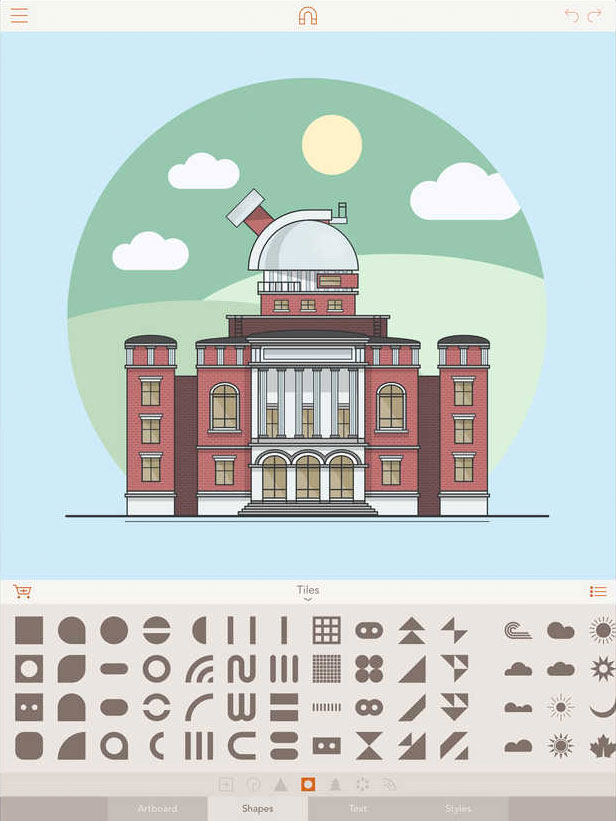 Assembly is a great way to create detailed vector graphics, icons, logos, scenes and characters without all that fiddly mucking about with vectors and Bézier curves. Rather than painstakingly draw everything out yourself, you can choose from an enormous selection of ready-made shapes and stick them together to create your vector masterpiece.
You can layer, stack and position shapes however you want, and even create your own building blocks by cutting out, combining and intersecting existing shapes. If you need to prototype in a hurry, it's an ideal tool for getting professional results fast.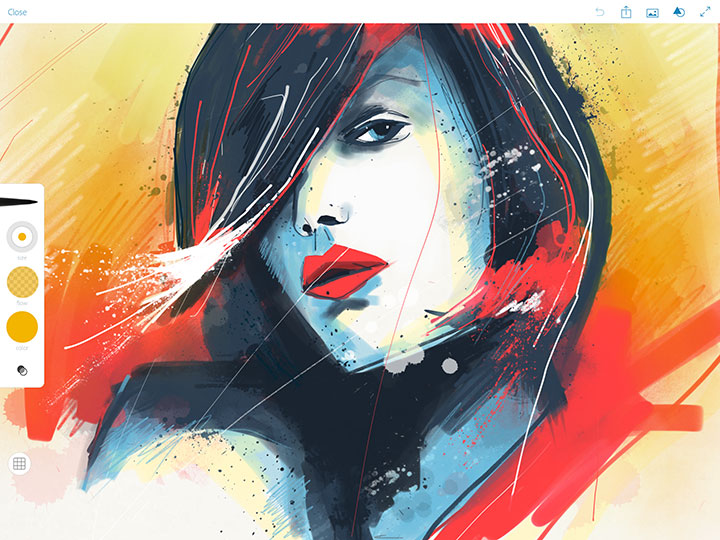 Rather than try to recreate the full Photoshop experience on iPad, Adobe has instead focused on the platform's strengths to provide a powerful tool for sketching and painting. Photoshop Sketch features 14 tools, including a graphite pencil, ink pen and watercolour brushes, with adjustable size, colour, opacity and blending settings.
You can layer and rearrange your images, use perspective and graph grids to help align your creations, and there's support for pretty much any stylus you care to think of. And you can export your work to Illustrator or Photoshop CC; naturally you'll need a Creative Cloud account, but if you're planning on using Photoshop Sketch as a stand-alone app then you'll only need the basic free version.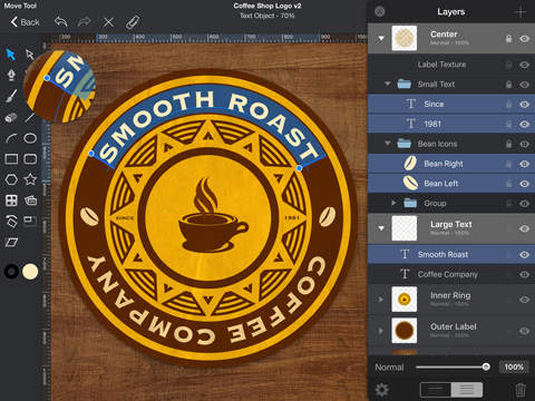 Promising a desktop-class standard of editing, Graphic has been touted as the iOS answer to Adobe Illustrator. As well as containing all the drawing tools a user needs to create amazing art and detailed technical drawings, Graphic now comes with variable-width brush strokes and pressure-sensetive drawing support for the Apple Pencil.
Developed by Indeedo, Inc, this easy to use iPad app is compatible with both the Mac and iPhone versions by using iCloud and Dropbox, letting users save their masterpieces on the go for straightforward editing later down the line.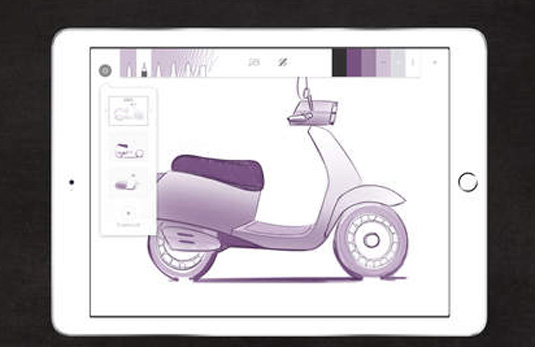 Forge might not be the most comprehensive digital art app, but its selection of essential tools make it perfect for quickly getting your ideas down on the screen. Best suited to concept art, Forge lets users annotate their ideas, share their images and generally make the iteration process easier.
Released by Co Interactive, Forge includes instinctive layering functions that allow users to add, re-order, merge and adjust the opacity with ease. Simply swipe through your layers thanks to Forge's Fluid Paper to get to your best creations.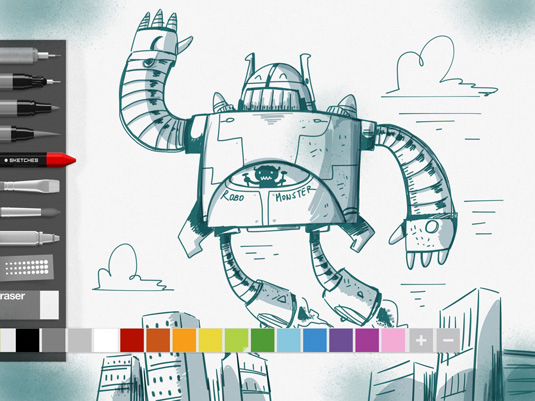 Tayasui Sketches is one of the most delightfully simple drawing and painting iPad apps that we've found. It features eight brushes along the left-hand side, ranging from pencil and charcoal to felt pen and watercolour brush, with a further two available in the pro version.
Each one exhibits its respective characteristics brilliantly, meaning it's simple to pick a brush and start sketching. Although limited in terms of editing options, they're a delight to use, and in the pro version you're at least able to increase the size and shape as well as edit the blend mode.